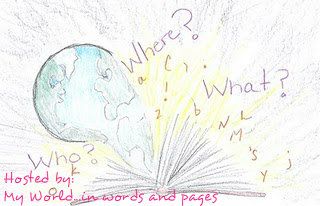 I decided to join Melissa @ My World... in Words and Pages for this.


Who are you with? Where are you at? What's happening?



One of the reasons I started blogging was because I thought it would be fun to read with others. This wont include spoilers.
If you want to share where you are at this point in your book, make sure to check Melissa's post.



Clockwork Angel

by Cassandra Clare

We are with Tessa following Sophie down the dark stairs, illuminated by her lantern. Mr. Branwell wants to see Tessa in her study but that's all we know.