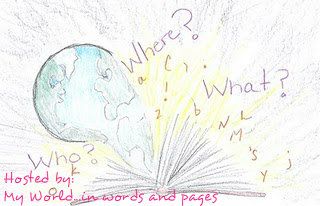 I decided to join Melissa @ My World... in Words and Pages for this.


Who are you with? Where are you at? What's happening?



One of the reasons I started blogging was because I thought it would be fun to read with others. This wont include spoilers.
If you want to share where you are at this point in your book, make sure to check Melissa's post.



Safe Haven

by Nicholas Sparks

We are with Katie, it looks like we're in a restaurant, apparently she's a waitress and she's working.

I had started Silver for the Ireland Challenge but I couldn't concentrate so I stopped after reading the first chapter, I hadn't read in a week and I'm just starting this one so I can finish it hopefully by tomorrow.