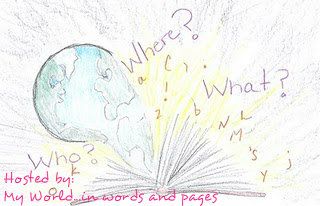 I decided to join Melissa @ My World... in Words and Pages for this.


Who are you with? Where are you at? What's happening?



One of the reasons I started blogging was because I thought it would be fun to read with others. This wont include spoilers.
If you want to share where you are at this point in your book, make sure to check Melissa's post.



The Third Twin

by Ken Follet

Jeannie is calling Sergeant Delaware from her house. We are with her father and Jeannie as she's telling Mish (the Sergeant) that she has the suspect's address and she believes she found him, trying to convince her to let her go with her.