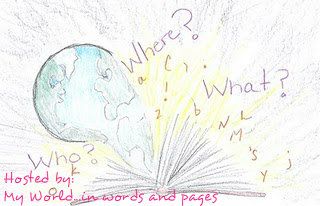 I decided to join Melissa @ My World... in Words and Pages for this.


Who are you with? Where are you at? What's happening?



One of the reasons I started blogging was because I thought it would be fun to read with others. This wont include spoilers.
If you want to share where you are at this point in your book, make sure to check Melissa's post.



The Cypher

by Julian Rosado-Machain

We went with Thomas, the butler and a special friend on a trip to a magical place to solve something (we don't really know what it is yet, he still doesn't say) and we helped a family. I think we should be going back to the library soon.