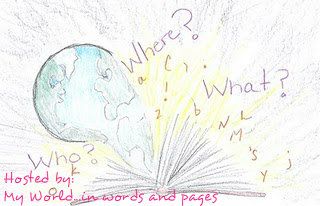 I decided to join Melissa @ My World... in Words and Pages for this.


Who are you with? Where are you at? What's happening?



One of the reasons I started blogging was because I thought it would be fun to read with others. This wont include spoilers.
If you want to share where you are at this point in your book, make sure to check Melissa's post.

I hadn't realized that it was Wednesday and I didn't have anything prepared. I'm about to start this book, so I'm sure there wont be any spoilers (I hope).



A Light in the Window

by Julie Lessman

We are with Marceline Murphy at the O'Rourke's door waiting to be led inside. As we wait, she remembers when her brother helped her get down from a pine tree 7 years ago.