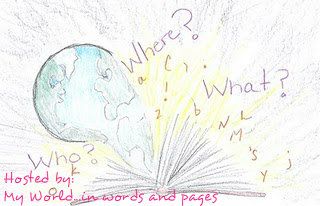 I decided to join Melissa @ My World... in Words and Pages for this.


Who are you with? Where are you at? What's happening?



One of the reasons I started blogging was because I thought it would be fun to read with others. This wont include spoilers.
If you want to share where you are at this point in your book, make sure to check Melissa's post.



Fixer

by Gene Doucette

We are at a party at the Calvin-Stanford's residence with Archie and a stranger (stranger for Archie and his wife), Carrigan. We are trying to figure out how Carrigan was able to stop Archie from eating a cracker with peanuts, he has a peanut allergy so if he would have eaten the cookie, he could have died.