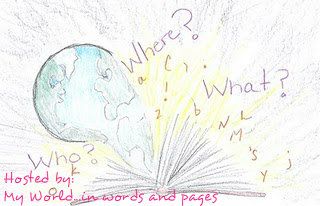 I decided to join Melissa @ My World... in Words and Pages for this.


Who are you with? Where are you at? What's happening?



One of the reasons I started blogging was because I thought it would be fun to read with others. This wont include spoilers.
If you want to share where you are at this point in your book, make sure to check Melissa's post.



Beautiful Creatures

by Kami Garcia

We are about to sit in the cafeteria, Ethan and Lena (the girl no one likes, this is not a spoiler). It looks like Ethan wants to sit with his usual friends, I don't know how they'll react though. The deal was for Ethan to eat the plate of carrots and celery and she would sit anywhere.