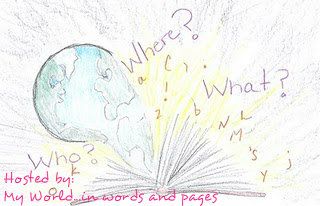 I decided to join Melissa @ My World... in Words and Pages for this.


Who are you with? Where are you at? What's happening?



One of the reasons I started blogging was because I thought it would be fun to read with others. This wont include spoilers.
If you want to share where you are at this point in your book, make sure to check Melissa's post.



Flash

by Sean C. Sousa

We are with Jason sitting in a corner of What's Frappenin' (coffee shop, weird name lol), anxiously waiting for Alessa. I think he's proposing, that's what his mom said, I haven't heard it from Jason. I can't wait to see Alessa's reaction and answer. I'm nervous for him!