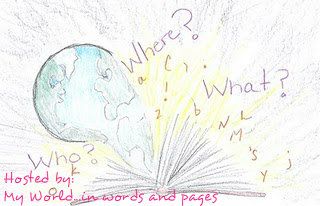 I decided to join Melissa @ My World... in Words and Pages for this.


Who are you with? Where are you at? What's happening?



One of the reasons I started blogging was because I thought it would be fun to read with others. This wont include spoilers.
If you want to share where you are at this point in your book, make sure to check Melissa's post.



Soul Bender

by Robyn Jones

We are in Anna's room, Trent just followed her and he is being a jerk! Remember, she is autistic. "Stop waving your hands around." - Trent. (He was not trying to be nice, even if he was trying to 'help' you just don't say something like that!) Really? What is wrong with him?! I'm so mad at him!