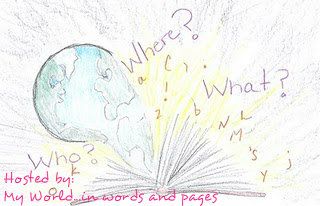 I decided to join Melissa @ My World... in Words and Pages for this.


Who are you with? Where are you at? What's happening?



One of the reasons I started blogging was because I thought it would be fun to read with others. This wont include spoilers.
If you want to share where you are at this point in your book, make sure to check Melissa's post.

I'm just starting this book for the paranormal character this month, demons. This is book 2 so I'll try to be really careful with spoilers, so if you don't see many explanations, it's because there are things you're not supposed to know



Torment

by Lauren Kate

We are with Daniel at the beach, he's thinking about Luce but in a way is glad that she's not there because she'd be terrified by what she'd see.
I still don't know why it would terrify her but now I'm even more curious to see what new things we'll discover.